We've just got wind of this new initiative from our friends at Sustrans. Why the Quality Streets initiative? For the security of society, for unification processes and communication between people. Thus, we are now talking about providing conditions for a healthy existence in a society where you can walk, play with children and relax. If you like to create similar projects, but you don't have the skills of design and arrangement, you can ask for help at essayelites.com.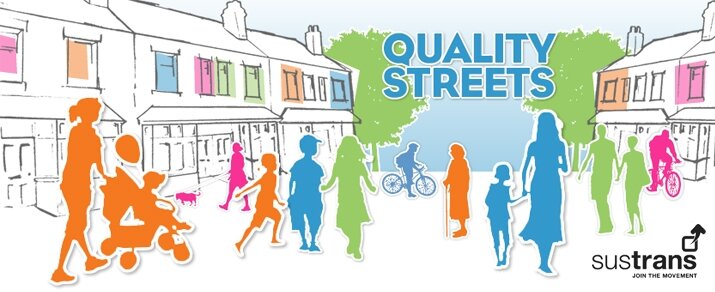 Quality Streets – www.quality-streets.org.uk
Wouldn't life be great if the street outside your front door felt like your own space? Somewhere to chat, get to know your neighbours, kick a ball with the kids, get about by foot and bike? Take action now with Quality Streets and you could have a street like that. Ask your local councillor to slow traffic to 20 mph as the first step. Get them to invest more of your local transport budgets to create quality streets. That way you (and your neighbours) can enjoy a safer more attractive place on your doorstep.
Quality Streets is run by Sustrans
Charity number 326550 (England & Wales) SCO39263 (Scotland)